I am throwing this post together one day late because I've gone MIA on my precious blog so… here goes nothing! 
OK first, can we just freak out over the fact OCTOBER IS OVER. 2017 is almost over. We have two months left. THAT'S IT. HOW INSANE IS THAT!? This year has been the first year I vividly remember beginning – I've kept up with things and just this year has gone by crazy fast, so much has happened. Just wow. God is Great.
   Lovely Life
My 16th birthday happened… and it went fabulous! We had cupcakes and my presents were soo sweet – I even got a creative Bible! *dies of happiness*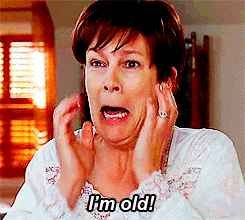 Kody shot his first buck! 
I drove the mulie for the first time. and didn't kill my mom yayy
Oktoberfest happened and was pretty cool. I got books, clothes, and my usual funnel cake/slushie splurge. Yumm.
School is going good. I'd say great but… we're doing Jensen's Format Writing and can I say it sort sucks… bleh. Like I'm going off past knowledge on what I'm doing – the book doesn't help much at all… so.
Me: *pulls out a small snow globe from Reyna on my birthday*
Reyna, whispering in the funniest/cutest voice ever: It's Jesus!
Kody and I are in the backseat of the van, with 3 apple tree saplings that are basically taking over the van… and I go to move but accidentally kick the tree I named Ed and I say 'sorry' and Kody's like 'did you just apologize to a tree?'
World Of Writing
I decided to do NaNo this November!
This is my first time doing NaNo, and I'm pretty ecstatic. I will be writing draft two of Jump – starting a new draft entirely with new plot twists, important scenes, and a POV switch. I've never done a novel from third person before, but I think it'll make Jump a lot stronger.
I edited Seek this month, also. I'm a bit behind in it, what with prepping for NaNo, but I plan on keeping steady with Seek, also…. and can I just say I have the sweetest beta readers like… y'all are the coolest. Thank you!
Bookish Worm
I legit only read two books this month omgosh.
The Reluctant Godfather by Allison Tebo. 5/5 stars. Read my review here!
God King by Joanne Williamson. 3.5 stars.
Scripture Of the month:
I do not give to you as the world gives. Do not let your hearts be troubled and do not be afraid. – John 14:26-27
ALSO if I could share one thing with y'all… there's a video from Todd White and he did a conference at Bethel church… and it is AMAZING. One of the BEST things I have ever watched… inspiring, touching, and just…. gosh. Please watch it and share it with others… ♥
God bless you!
-Ang
How was your October?