March definitely marched right by, hahaha. Ha.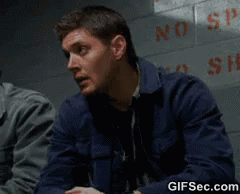 My March was dandy and let's jump into some of what it entailed. 🙂 And also, yes, the photo in the post picture is my lil' baby, JUMP. Goshers, look at it… anyway.
LOVELY LIFE
Rey's birthday party! Reyna's birthday was on the 23rd and we celebrated her party on the 25th with friends. She loved her presents and the cake. Yum, that cake.
Drove! Not much but hey, we survived. Just kidding. I'm not a terrible driver but I'm not ecstatic about it. Nonetheless, practice is a good thing.
Bought over 80 chickens. 45 meat chickens and then like 30 or so more a week or so after. Yeah. We've got over 80 chickens right now. We'll be eating all the meat chickens, though, ha. I helped the guys build the new chicken run for the meat chickens and we set them up in it today – the 45. The 30 will grow a bit more before we let them in the cage. And then, we'll be getting more, if we can.
Worked Paparazzi some. It's so fun, y'all!
Took pictures of adorable kiddos ride Sugar Baby. 
I didn't compete in the USEWF championships – I got very sick and missed it. Pretty disappointed but Tory went to video Kody compete so I got to see him! Kody won second place in kata – I am SO proud of him, he did epic!
I drew 3 times. Favorite drawing was this squirrel I did for my Papaw's birthday.
WORLD OF WRITING
March was a busy month in the world of writing for me! I did a fun writing update post, so be sure to check that out for the details!
I finished Jump on the 8th and ordered copies for fun. Also, Kody started it and likes it so far. 😛
I plotted/wrote a novella in a week. The Thief, The Damsel, And The Dragon is finished and I ordered a paperback copy from Lulu! (Huge thanks to Kell for helping me figure some things out so I won't have the issues I had with printing JUMP before. You rock, girl.)
I wrote a short story and submitted it. Yes, I did! And I didn't die from having to keep is actually short. ;P
Seek – I finished rereading (well, it was a skim, ha) and wrote down notes for revising major parts. Also started going through beta comments and sorting through those. And can I add how awesome it feels to take a red pen and just draw a line through a whole page that'll be deleted? It's fantastic.
BOOKISH
I read one book. One book. One. Book. Y'all. Besides my own.
The Shining Company by Rosemary Sutcliff 3/5 (lovely writing but too sad for my taste. Yes. I'm a baby.)
MY NOOK
APRIL GOALS
Drive. This is gonna be a monthly goal for a while, so I can feel good when I do… 😛
Win Camp NaNo. I don't know my goal for sure – it'll probably be tracked in hours, though – but I'll be editing/revising Seek. As much as I can.
Work with my horses. They deserve love and it's gotta be sunny/less windy at some point. Ha.
Plant flowers.
Read Bible daily, 2x.
Keep working Paparazzi!
Post at least one vlog on my Youtube channel. 
Catch a fish. Hey, we're going fishing and I'm allowed to put this as a goal.
Well, that's all folks. God bless!
-Angela
How was your March? What are a few goals you have for April?