THIS IS IT, Y'ALL!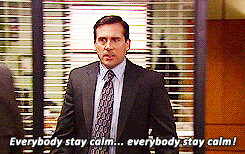 The Thief, The Damsel, And The Dragon is published! You can grab a copy here on Amazon.
I am so grateful to the Lord for blessing me like this! He has always been there and always given me stories… To have the gift of sharing this novella with the world is… A bit more than my mind can handle. 😉 It has taken a lot of work (plus plenty of coffee, snacks, and rantings to family and friends) to get this far and I didn't do it alone. A huge thanks to my family, friends, and online writing community — without y'all, this wouldn't be happening!
I sincerely pray this novella blesses it's readers and that God will shine a Light through the story. ♥
TODAY'S BLOGGERS
Author Interview // Malachi Cyr @ Brainstorms with Rain
Review // Kellyn Roth @ Reveries
GIVEAWAY
~~~
I'm super tired (my 4th of July was fun!) and so I bid thee all a great day. Be sure to check back tomorrow, because I'll be doing a very fun post and we have more amazing bloggers! Eep!
God bless,
– Ang