Day five is here and you are in for more adventure! Welcome aboard if you're new and if you've been here since day one, hello again!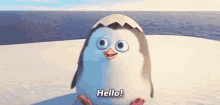 BLURB
Angel Cutler's routine life is overturned when local ganglord Viktor Marino tries to kidnap her. When she finds out her adopted sister is back in town and working with Viktor, Angel has to run away with the protection of two total strangers. Can Angel have faith in God to protect her family when she can't?
Elijah Davis has seen Viktor bleed once, and to save his family, he'll make it happen again. But who is the One Eli can turn to when he realizes he can't protect his loved ones alone?
Hiding from gangsters and gunfire, the trio struggle to seek God above all else and trust that His plan is greater than their own. Or Viktor Marino's.
Paperback is going to release but not yet. (Thanks, KDP) I will share the buy link as soon as I get it, lovelies!
TODAY'S BLOGGERS
Wednesday, December 5th
Book Review | Kellyn Roth, Reveries
Another fabulous review of Seek! =D
Book Spotlight + Guest Post | John-Clement Gallo, JC's ShadowBlog
*slams fist on table* GUESS WHAT, FOLKS. I got to talk about BAD GUYS. If you know me really well, you probably know how much I love a good villain. In this guest post, I give tips on how to create a villain you will love to hate.
Guest Post | Medomfo, Writings From A God Girl
Want to write Christian fiction but don't know where to start? This post, in which I share tips for writing Christian fiction, is for you, friend!
THE ANTAGONIST
Today's theme is going to be bad guys. (Day 1: Beginning, Day 2: Seeking God Through Pain, Day 3: Maintaining Motivation With Big Projects, Day 4: Family Bonds) If you aren't a big fan of bad guys, that's cool, but feel free to stick around anyway, friend! =) I'm going to introduce y'all to two antagonists in Seek.
Viktor Marino is a local ganglord who has more power than anyone should have. In the words of Viktor Marino, "A bad guy is just a good guy willing to do ugly things." Viktor is one of my favorite characters, for different reasons, and most I can't tell you, but he's not a simple-minded villain. He isn't big and scary. He isn't completely invincible. Getting inside his head was a blast because I loved thinking like he did.
Michelle White is the adopted child of the Cutler family, and she is a narcissist who leaves home but comes back to haunt… Well, you get the idea. She's probably my least favorite villain because she was based off of my adopted sister. Michelle is greedy for control. Having an antagonist who doesn't really have much motivation you can empathize with is challenging.
If you look at your favorite villains, their motivations are different, right? Some want to help the world while others want to destroy it. Some want to get power and some do wicked things to gain love. No matter what the villain wants, most people want a villain they can understand! But when it comes to narcissists, that is hard to portray because in real life, many people don't think narcissism is a real thing. And it is.
I wrote Michelle to show that in life, sometimes the bad guys don't have big, strong motivations that make sense. Do I enjoy a villain who does? Yes! However, for the sake of realism, I strongly believe we shouldn't shy away from writing what we know. If we know narcissists from experience, we can write that into a story and show that no matter how people do us wrong, God has our backs. We don't have to fear wicked people. We don't have think fiction should only show Hollywood-esque plots or characters. Every story matters. Even if it may seem insane, don't shy away from what God calls you to write. This was important for me to learn because writing Michelle was a hard thing to tackle when I was still trying to heal from what my own sister had done to me, but I praise God I did, because I know Seek will help others find God in difficult times.
GIVEAWAY
1st Place: A signed paperback of Seek and a mug with a Scripture verse on it!
2nd Place: An ebook copy of Seek!
~~~
Two days left of the blog tour, y'all! =) Thanks for joining me today and be sure to check the previous posts out. ♥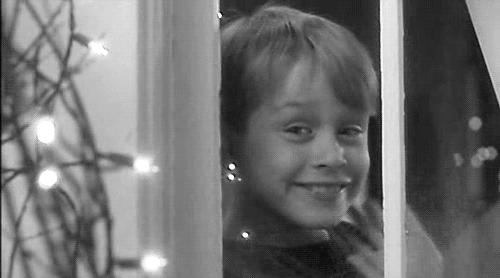 God bless,
Ang
WHAT DO YOU THINK ABOUT VILLAINS? DO YOU LIKE THEM OR NO?