THE LAST DAY OF THE TOUR IS UPON US. I cannot believe how amazing this blog tour was. The people who joined me were epic, and the support I've gotten means a great deal. =)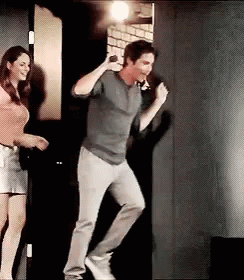 Also, you can snag a copy of Seek on Kindle. I'm still having troubles with paperback (really, I'm not surprised, lol. But God is in control!) but I will share the news once it is finally released. ♥
BLURB
Angel Cutler's routine life is overturned when local ganglord Viktor Marino tries to kidnap her. When she finds out her adopted sister is back in town and working with Viktor, Angel has to run away with the protection of two total strangers. Can Angel have faith in God to protect her family when she can't?
Elijah Davis has seen Viktor bleed once, and to save his family, he'll make it happen again. But who is the One Eli can turn to when he realizes he can't protect his loved ones alone?
Hiding from gangsters and gunfire, the trio struggle to seek God above all else and trust that His plan is greater than their own. Or Viktor Marino's.
Paperback is going to release but not yet. (Thanks, KDP) I will share the buy link as soon as I get it, lovelies!
TODAY'S BLOGGERS
Friday, December 7th
Book Review | Hannah Gridley, Heart Of The Rose
My dear friend Hannah shared her review and I love it. 🙂
Book Review | Chloe, Purely By Faith
A sweet review from Chloe! EEP!
A RECAP…
Saturday, December 1st
Book Spotlight | Gracelyn Buckner, Literatura
Guest Post | Abigail Harder, Books, Life, And Christ
Book Review | Loretta, Just Writing
Sunday, December 2nd
Book Review + Author Interview | Molly Anne, Qadash – Set Apart, For Him
Author Interview | Shine, HauntingGhostTown
Monday, December 3rd
Guest Post + Book Spotlight | Liz, Home With The Hummingbirds
Book Spotlight + Author Interview | Michaela Bush, Tangled Up In Writing
Tuesday, December 4th
Book Spotlight | Faith Potts, Stories By Firefly
Guest Post | Grace Maples, Proclaiming His Excellencies
Wednesday, December 5th
Book Review | Kellyn Roth, Reveries
Book Spotlight + Guest Post | John-Clement Gallo, JC's ShadowBlog
Guest Post | Medomfo, Writings From A God Girl
Thursday, December 6th
Book Review + Author Interview | A. Kaylee Harrison, Kaylee's Kind Of Writes
Book Review + Guest Post | Parker Hankins, Pencils And Pianos
Guest Post | Sara, R535
Friday, December 7th
Book Review | Hannah Gridley, Heart Of The Rose
Book Review | Chloe, Purely By Faith
THE FUTURE
Previous theme posts:
Today, I'm talking about the FUTURE. Or, specifically, what plans I have for my writing future.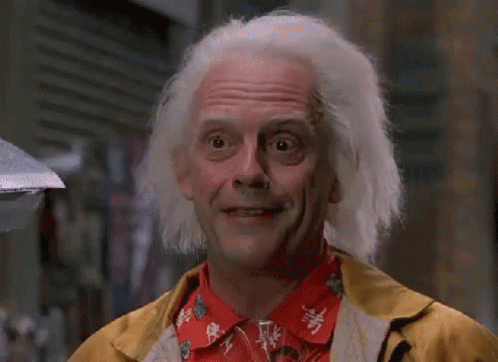 As y'all know, Seek is book one of the Whispers Of Heaven series. Book two, which is titled Covenant, is expected to release sometime in 2020. Why the long due date? Because I don't want to promise a super quick one and fail to reach it, haha. I have plans of working on book 2 during 2019 but can't say it'll be ready for publishing by the end of that year.
What else am I doing beside Covenant? I have a few short stories I will be publishing (#spoilers…), so be on the lookout for those. =)
If you follow me on Twitter, you've seen my stuff about my other series, The Infidel Books. I adore this dystopian series but have yet to truly start it. I'm not making solid plans about it right now because I don't want to get distracted from Whispers Of Heaven. BUT WHO KNOWS WHAT I DO?!
My biggest goal, however, is to rewrite my supernatural YA book, JUMP. I pray to submit it to Enclave but if they reject it, I might try another publishing company, and if all else doesn't work out, I'll be self-publishing it! I am super excited for JUMP. Why?
GOD.
Teenagers (that don't whine all the time). It was the first book I've ever completed that had a teenage cast and it was super fun.
SIBLINGSSSS. It has sibling relationships, y'all! Good, strong ones. Ahh.
Small town in North Carolina. I have an obsession with NC. The setting is so aesthetic-y.
Creepy vibes.
Supernatural stuff. (I am a huge fan of Frank Peretti, Ted Dekker, and read nonfiction stuff on the topic of the supernatural from a Biblical standpoint.)
More gangsters… (OOPS?) Which means street fights.
A cutie named Fonz (CAN YOU GO WRONG WITH THAT?!)
If you are interested in beta (or ALPHA-ing, *gasp*) reading JUMP, please let me know! I will have it ready within the first quarter of 2019 for alphas or betas… we'll see. 😛
Besides these plans… I'm leaving what I write to God! Plans change and what He tells me to write can change, and since I don't want to push myself to write a ton of novels without His direction (and with life being sooo insane… I don't want to foolishly stress myself out over writing)… I shall see where He guides me. 🙂
Trust in the LORD with all thine heart; and lean not unto thine own understanding. In all thy ways acknowledge him, and he shall direct thy paths. – Proverbs 3:5-6
GIVEAWAY
1st Place: A signed paperback of Seek and a mug with a Scripture verse on it!
2nd Place: An ebook copy of Seek!
Winners of the giveaway will be announced after the 8th. 🙂
~~~
God has helped me so very much during the years I've worked on Seek. I couldn't have done anything without Him, my family, and my friends. God bless you each. And bless each of you who have supported and encouraged me over the tour.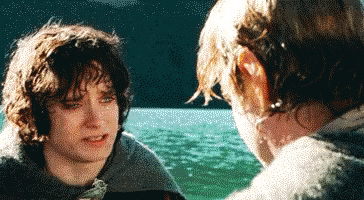 I trust God uses Seek to touch who He wants it to touch. I'm so overjoyed and grateful to God this chapter of my life is behind me. I trust the Lord has a plan for my future. He has one for you, too. ♥
God bless and seek the Lord,
– Ang
WHAT ARE YOUR WRITING PLANS FOR 2019? DO YOU LIKE THE SOUND OF JUMP? DID YOU ENJOY THE BLOG TOUR FOR SEEK?