Hello y'all! I've been wanting to do a fun little book haul post, and when Victoria Lynn invited me to her amazing party– it totally fit the deal! Read her post for the lovely details!
My subject for today's post, to join the part, is my summer reading book haul! These are the summer reading books I have bought, found (by found, I mean was given by my Mom when we went through storage), or books I got as gifts and just got around to reading. A lot of these are also 'to be read', but since I just got them and all, here they are. 🙂
SUMMER TO BE READ
Love Comes Softly series by Janette Oke. Books 1, 2, 6, 8. My Granny loved Oke, and I'm excited to read this series.
The A.D. Chronicles, by Bodie and Brock Thoene. Books 1, 3, 4, 5, 6. My Mom had a bunch of Thoene books in storage, so I was happy to find them!
The Zion Chronicles, by Bodie Thoene. Books 2, 3, 4, 5.
  The Trellis and the Seed, by Jan Karon. Elsie Dinsmore, by Martha Finley. Superman Unchained comic. OK: I think I've read this Elsie Disnmore book before (and have a hardback copy) but this copy isn't packed up so… 😉 And a DC comic book is a fast way to up my 100 book reading goal this year LOL.
OK, I bought these 4 books at a huge flea market in NC while on vacation. I was soo excited to get them! First off, I love Kipling- but this copy is pretty old. It doesn't even have a year copyright in it- but someone signed it, and that signed date is 1938. So it is at least that old, y'all! Before WWII! *freaks*
The Stories of Sherlock Holmes is SUPER old, doesn't have a copyright date, and is very delicate.
Bluebird and The Sparrow, by Janette Oke.
Little Men, by Lousia May Alcott.
   READ THIS SUMMER
Please note that I own every single one of these books except the two ebooks I read in exchange for a review/won. I just don't have photos of them because they're packed away, since we're moving. So. ;(
Letter of Love, by Amanda Tero. Ebook copy.
Spinner of Secrets, by Annie Lousie Twitchell. Ebook copy. Read review here.
Tortured For Christ, by Richard Wurmbran.
Outlaw, by Ted Dekker.
The Unholy Deception, by L.A. Marzulli.
Henry Huggins, by Beverly Cleary.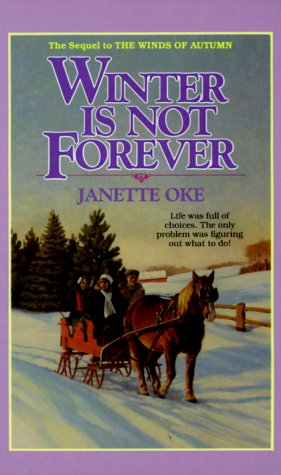 Winter Is Not Forever, by Janette Oke. (Excuse the weird photo above, the cover on Goodreads would not load for some reason… hm)
 Of the O'Malley series, this summer I read 'Guardian' and am currently reading 'Truthseeker'. Can I just freak out about this series, y'all? because it's soo sweet. Other than a lot of typos in the print and all, the story is great!
Victory On The Walls, by Frieda Clark Hyman.
The River Between Us, by Richard Peck.
The Warrior, by Francine Rivers.
The Little Prince, Antoine de Saint-Exupéry. I actually read Little Prince twice, so… it's a favorite. 😉
 The Long Way Home, by Andrew Klavan.
Seek, by (yours truly) Angela R. Watts. I'm also asking for beta readers for Seek (Sept. 9th- January 2018) so if you want to sign up, here's the link!
NONFICTION READ THIS SUMMER
 Mayan Calendars, by Geoff Stray
Cannabis For Lyme Disease and related conditions, by Shelley M. White. Read review here.
~~~
And that would conclude my summer book haul. 🙂
Victoria is hosting a HUGE bookerly giveaway (EEK!!!) which you can enter here! Just look at those goodies. 😀
Isn't this AWESOME?! 😀 Victoria has a wonderfully fun party going on. ♥
God bless and enjoy!
-Angela
Isn't the giveaway epic? Have you read any of my summer books?