July is always a full month. There's the 4th of July, summer going full throttle with chores and ranch work, and among other things, Camp NaNo. We are also working hard to put our house on the market again, so it's really been hustlin' around here. 😉 Let's get right to the post and recap what my July was like!
LOVELY LIFE
We have a free range pet chicken. If you follow my Instagram, you've probably seen videos of her. Basically: when we butchered our meat chickens, we had a few too small to butcher, so we let them go free. Cecilia the Chicken is the last survivor. She lives near the garage and eats her breakfast and dinner with our mares, Sugar Baby and Taloowa.
I'm a purple belt now! And got top score of my age group. And KODY IS A THIRD DEGREE BROWN BELT. I AM SO PROUD! He did amazing.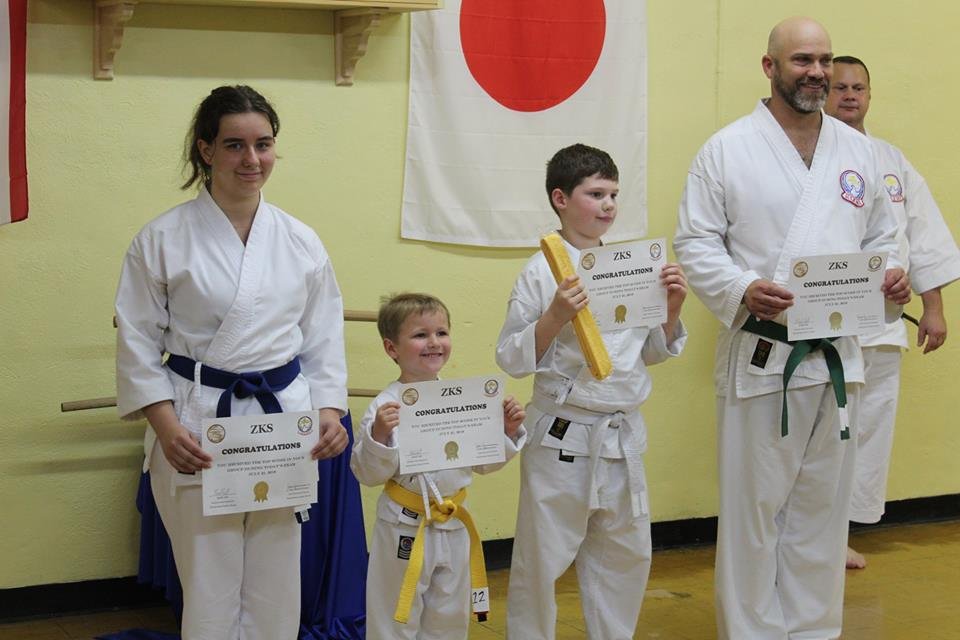 Like I said, working on the house to sell it… Which includes painting. 😛
Gardening. So. Many. Tomatoes. Y'all. Ft. Kody's sunflower…
Babysitting.
Helped a neighbor lady fix a flat tire. Which was a big fiasco… And there were swarms of sweat bees that BITE… But despite the heat and the plague-like bugs, God helped get it done!
WORLD OF WRITING
The start of 2018, I knew I wanted to make my writing goals for July short and achievable. I was fairly certain life would be very crazy (ha. Surprise, I was correct. 😛 ) and I didn't want to stress it. While I had intentions of finishing Seek and writing a few short stories, that didn't quite happen. Seek is coming at a great pace, however! But, let's recap…
I. PUBLISHED. MY. NOVELLA! The Thief, The Damsel, And The Dragon is published! I still cannot believe it's actually published. God deserves all of the glory — I honestly never could have done it without Him.
I won Camp NaNo.  Within the first week of Camp, I upped my original goal of 20,000 words to 30,000 words. I came out of Camp with over 35,000 words written. Most of them were in Seek's final draft.
Seek is not finished, but this Camp, I wrote steadily in it. I also did plotting and sorted some themes and ideas out… It is stronger now! I am very happy with the progress made.
I edited and submitted a short story into a competition.
I got another story idea and wrote a bunch of snippets for it… It is called Hollow Bones.
I didn't get much done for HELLFIRE, just a few snippets and scribbled ideas. Nor did I finish the novelette 'Isaac'. But I'm not bummed. =) I got plenty done!
BOOKISH
Four books isn't bad for Camp, right? 😛
First Light, by Rebecca Stead | 4/5 (more like 3/5 but eh)
Through All Things, by Malachi Cyr | 5/5
The Trump Prophecies, by Mark Taylor | 5/5
Spidermen #2, by Brian Bendis | 2/5
MY NOOK
BLOG TOUR: THE THIEF, THE DAMSEL, AND THE DRAGON | INTRODUCTIONS
BLOG TOUR: THE THIEF, THE DAMSEL, AND THE DRAGON| SETTING
BLOG TOUR: THE THIEF, THE DAMSEL, AND THE DRAGON | THEMES
BLOG TOUR: THE THIEF, THE DAMSEL, AND THE DRAGON | RELEASE!
BLOG TOUR: THE THIEF, THE DAMSEL, AND THE DRAGON | PROCESS!
BLOG TOUR: THE THIEF, THE DAMSEL, AND THE DRAGON | FUTURE
BLOG TOUR: THE THIEF, THE DAMSEL, AND THE DRAGON | WINNERS
BOOK SPOTLIGHT, REVIEW, AUTHOR INTERVIEW | THROUGH ALL THINGS by MALACHI CYR
BOOK SPOTLIGHT | THE RELUCTANT GODFATHER by ALLISON TEBO
CAMP NANO WEEK THREE | JULY '18
BLOT TOUR: THE RELUCTANT GODFATHER | CHARACTER INTERVIEW
BOOK SPOTLIGHT | HE'S MAKING DIAMONDS by SARA WILLOUGHBY
AUGUST GOALS
Vlog.
Drive.

*crickets because I can't drive till we get insurance taken care of and all sooo*

Save money.
Work with the horses.

Mini, our youngest curly appaloosa foal, will be going back to the sanctuary! 🙂 She's a great girl and will be fantastic as a lead mare in a tribe. (By the way, we don't keep all the babies from our Lakota curly tribe. So it isn't like Mini did anything wrong or anything! We just keep the herds and such neat.)

Begin 11th grade.
Finish writing Seek.
Post a short story on my blog. Or something. ('or something' is very ominous, is it not?)
~~~
That's all for now, folks! God bless.
– Ang
HOW DID YOUR JULY GO? TELL ME ONE THING YOU DID THAT YOU LOVED! DID YOU WIN CAMP NANO? ARE YOU EXCITED FOR SCHOOL?